"Julie's skills as an artist and creativity as a practitioner set her apart. Over the past year she has worked with us at St Bernard's to shape our curriculum with creativity and real world learning at its heart. Her experience in schools and passion to think differently makes her a must if you want to do things differently. Alongside our curriculum, the displays she has helped us create are incredible. The environment is so important to a school and thanks to Julie, our staff now know how to create a 'wow' factor every time."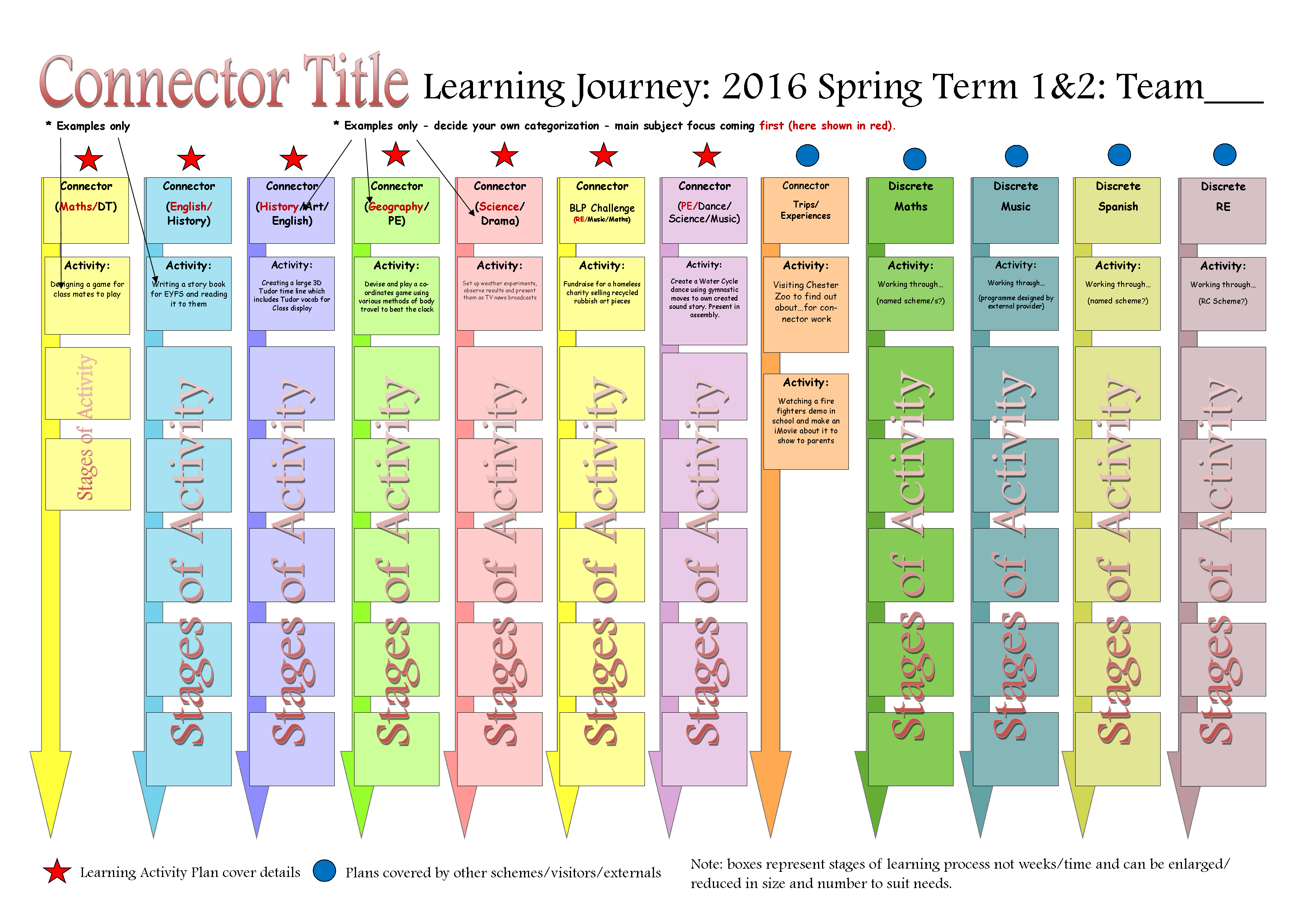 What's on offer for Primary and Special Schools?
As your Creativity Partner, Julie offers a confidential consultancy and support service for your senior leadership team without judgment or pressure. She acts as an encouraging sounding board, brainstormer, catalyst and 'change agent' to assist with:
Stimulating creativity in the whole life of the school.
Clarification of education ethos and methodology (the why and how).
Curriculum planning (plus half-term planning sessions with teachers to encourage, inspire and boost ideas).
Supporting and/or leading a particular creative project (any curriculum area).
Creating school environments fit for learning with regard to layout, colour schemes, storage, user-friendliness, flow of movement, where and how to display, signage, stationery and web presence.
How is it delivered?
On-site discussions with the Senior Leadership Team – individually or otherwise.
One-to-one teacher/teacher team half-day planning sessions.
Offsite visits at a location of your choice.
On-site visit(s) to review school learning environment and collaborate on any potential improvement strategy.
Zoom sessions. However, these can be less effective: face to face in your location is usually always best – at least at the outset. Zoom sessions might be better for some follow-up meetings.
Feedback/Testimonials:
"What can I say about Julie? Julie is really 'out there' – what's in her head is amazing and she supports and challenges our staff and Associate Teachers to think creatively and outside of the box to make learning for children an exciting and relevant experience." Steve Jevons Executive Headteacher (Holy Family Catholic MAT), Ignite Institute Director and ITT Strategic Lead.
"I feel empowered!" (After a curriculum planning session.) Nic Purslow, Class Teacher, St. Bernard's RC Primary School.
"I have loved working with you during this project! You have inspired me and encouraged me to think outside the box. You have challenged my own beliefs about the role of a teacher in a classroom and convinced me of the importance of creativity in all that I do!" Hollie Davis, Woodlands Primary School, about Julie in her role as Specialist Leader in Cultural Education for the Arts Council's Northwest bridge organisation 'Curious Minds'.
"I have learnt so much from working with Julie . . . I feel that she has brought out my own creativity and inspired me to think outside the box and push the limits of my teaching." Hayley Prydderch, Class Teacher, Winsford Primary School.
"Working with Julie has been a tremendously beneficial experience for both the children and teaching team in our Reception class. Thanks to her creative and innovative approaches and skills, there have been numerous and vast improvements in the clarity and flow of our educating environments and provision." Robbie Fortune, EYFS practitioner, St. Bernard's National Teaching School, Ellesmere Port.
"You were just on it! When you came in you moved us from having nice conversations to making decisions and setting things in stone; getting our ideas about talking for writing, which was important for relationship-building … I appreciated your decisiveness. You found a good balance – listening to everyone, pinning things down, challenging us about what we would actually be doing. You trusted us … You had the right amount of flexibility with the right amount of rigour, determination and direction, especially with so many people involved. You helped keep a balance amongst the relationships so everyone could keep ownership over the project … It helped me and Ruth step back and think about the schools' objectives not just thinking it was our own project. We were able to be openly reflective, keeping a check on ourselves." Leanne Cardill, Creative Director, Cheshire Dance, referring to Julie's role as Specialist Leader in Cultural Education for the Arts Council's Northwest bridge organisation 'Curious Minds'.
"Julie is energetic and passionate about teaching. She strives for excellence within any and all roles she has in schools and is well equipped to take on the challenges. She will commit herself fully within the role being keen to ensure aims and objectives are met.
Julie has excellent organisational skills always using her time to maximum effect. She is able to prioritise her workload ensuring things are completed on or ahead of time. She has an exceptional sense of herself and she can reflect on her own performance accurately and on the performance of others with concern for both the requirements of the task and concern for the person or persons involved.
She demonstrates resilience and flexibility through her commitment and drive for improvement with her own personal qualities inspiring others to work effectively enthusing staff, children and parents alike." Sue Davis-McCoy, Headteacher, Rossmore Primary School.
Educating Creatively Conference, 2019




The Shape of My Mind Workshop, Chester
National and international delegates explored "the shape of your mind" in Julie's hands-on workshop based on the 2018 artworks created under her leadership with Merseyside Youth Association, exploring young people's mental health in education (shared at Tate Liverpool (Exchange), receiving 12,000 visitors – see photos here).
Through art and design, delegates were invited to find their 'visual voice' using various media, tools and resources. They endeavoured to increase awareness of their emotions and ideas through creation, enabling articulation beyond the limitations of words, and perhaps seeing what otherwise may have remained hidden.
Feedback
"Full of heart and expertise. Thank you Julie." Rachael Boardman.
"A fast-paced brilliant experience. I could just be myself – loved it! Really engaging speaker." Ellie Ashby.
"Wonderful engaging workshop – so inspiring and multiple applications for storytelling to deal with complex emotional needs." Juliet Staines.
"Lovely approachable exercise – based on non-judgemental results – good confidence builder. Great delivery." Andrew Hooper.
"A practical session which I'll be able to adapt for use in my own practice. So five stars awarded!! The best type of teaching and learning for a jaded educator." Anon.
"Fantastic. As an artist myself I am finding more and more we need to be aware of young people's sensitivities and the way we handle them." W. Connolly.
"Fun! Thank you. I was surprised by the memories that came back as I thought about the main inspiration for my sculpture." Anon.
"10/10! Brilliant. Fun. Reproducible. Opens up so many avenues." Chris Oleshka.
"Your enthusiasm was a fantastic part of an already great activity." Melissa Dilworth.
Prices
Please contact Julie to discuss your particular requirements and for pricing.