You should be on telly 'cos you're that good!
My best day in my entire life!
This is just like live Art Attack!
If you're looking for an inspirational artist to lead and motivate children and staff alike – look no further! The work Julie
did with our children left them, and staff, buzzing with a huge sense of enjoyment and achievement.  What more could you ask for?
Julie has inspired not just our children, but also our staff, to attempt 'the difficult' and achieve 'the unthinkable'. She has revolutionised our Art.
Mrs Mitchell is a magic lady. She helps children do art that they did not know they could do!
Art Days
Overworked, under-pressure head teachers, keen (or desperate!) art co-ordinators, teachers looking for new ideas, and community groups and public organisations are the kinds of clients who regularly book Art Days with Julie.
They are looking for:
impressive 'wow' factor display pieces (especially if Ofsted is looming!);
special-occasion celebration pieces;
an artist during Arts' Week or outdoor education trip;
evidence of work to support their Arts Mark application;
skills and ideas boost.
Julie can come and work with your children/young people/others in school, outdoor education or community centre. She takes a totally practical and flexible approach: any purpose, any age, any theme, any medium, any size, 2D or 3D. Some examples of finished projects are: murals (indoor or outdoor) – ink banners – texture boards – prints – card, paper and wire sculptures – marionettes – weavings – digital art and design.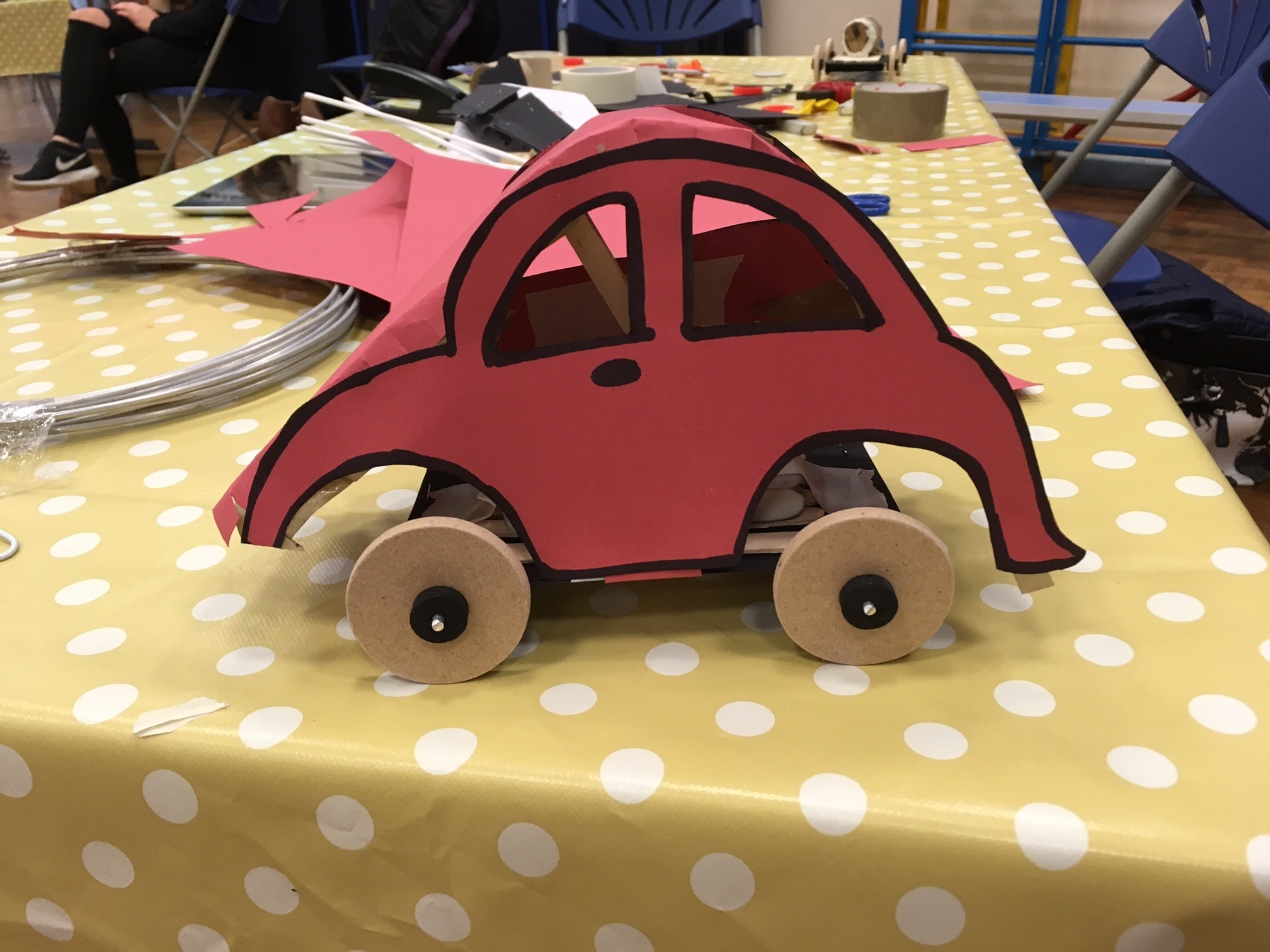 Design Technology Days
Julie now offers Design Technology workshops for primary and special schools in construction and mechanisms. Her previous work in sculpture has often had a design technology element to it and she is extending that further into the subject.
Prices
Please contact Julie to discuss your particular requirements and for pricing.